10KM Walk for Health – February 27th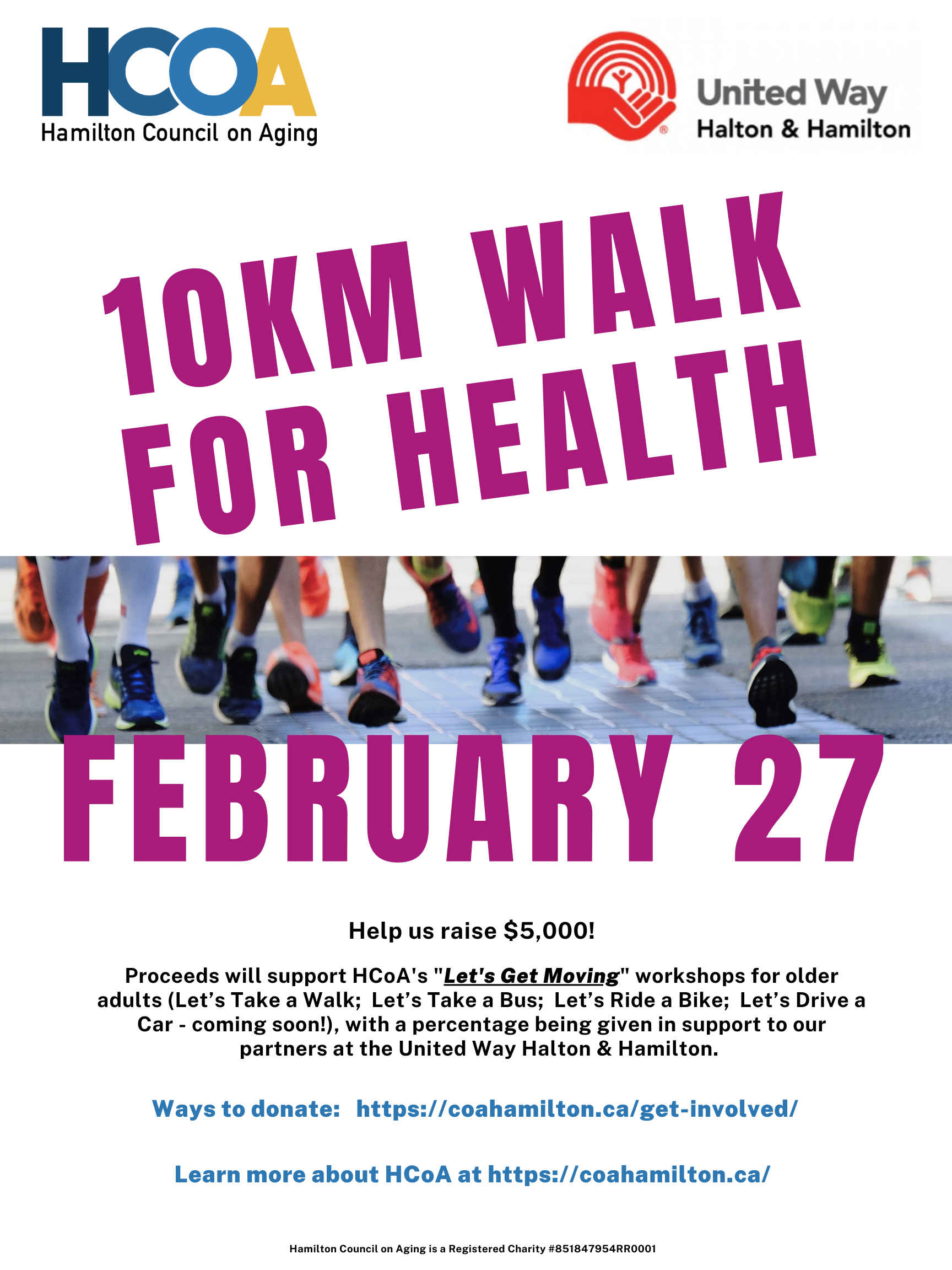 Proceeds will support HCoA's "Let's Get Moving" workshops for older adults (Let's Take a Walk; Let's Take a Bus; Let's Ride a Bike; Let's Drive aCar – coming soon!), with a percentage being given in support to our partners at the United Way Halton & Hamilton.
To view ways you can donate, please go to the GET INVOLVED tab at the top of the screen

.