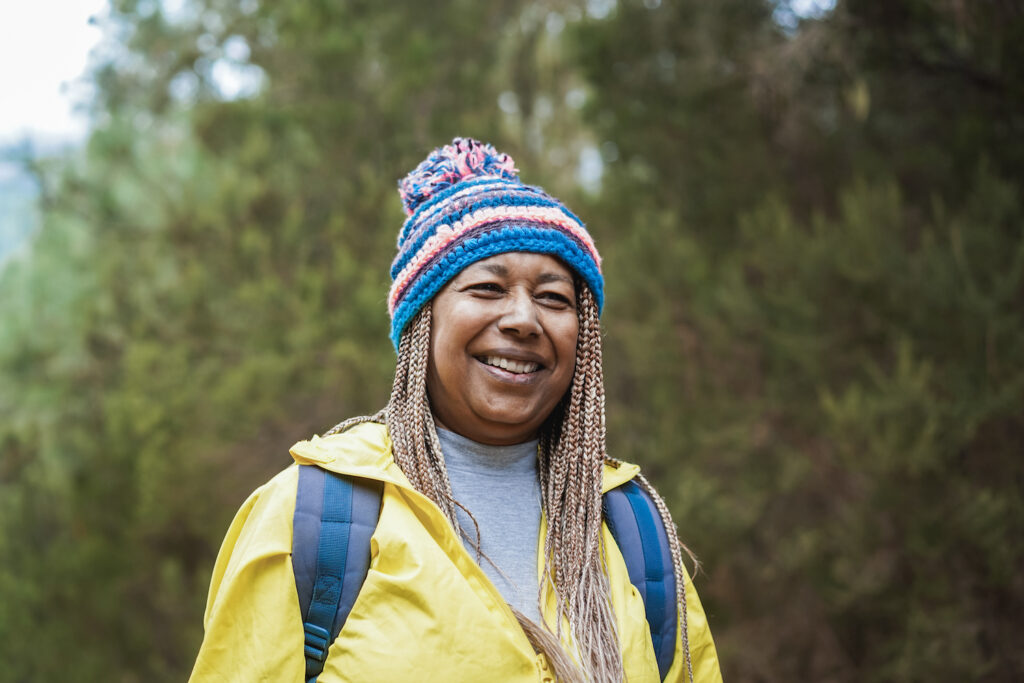 Welcome to the Winter 2022/203 issue of the Hamilton Council on Aging Newsletter. We are pleased to share information about our current activities, successes (and awards!), and plans.
If you are coming to this newsletter for the first time you may want to know more about the Hamilton Council on Aging. We work to make positive aging visible in Hamilton. See more about us on our website.
Our last newsletter shared information about our work to make Hamilton more Age-Friendly and we introduced readers to workshops that we offer. You can read our last newsletter here.
Read all about it!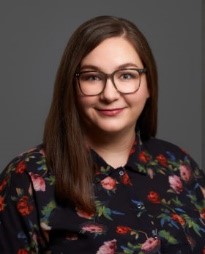 Each month, the Education and Advocacy Committee organizes articles published in the Hamilton Spectator. Recent opinion editorials include:
People Living with Dementia Central to Changing Public Perceptions
Prescribing a Path to Better Health, and
Local Citizens Living with Alzheimer's are Looking to Change the Way People Understand Dementia.
Another recent article, written by HCoA Board Member Heather Watson shared insights on estate planning for people considering adding a child to a home title.
Peer-to-Peer Workshops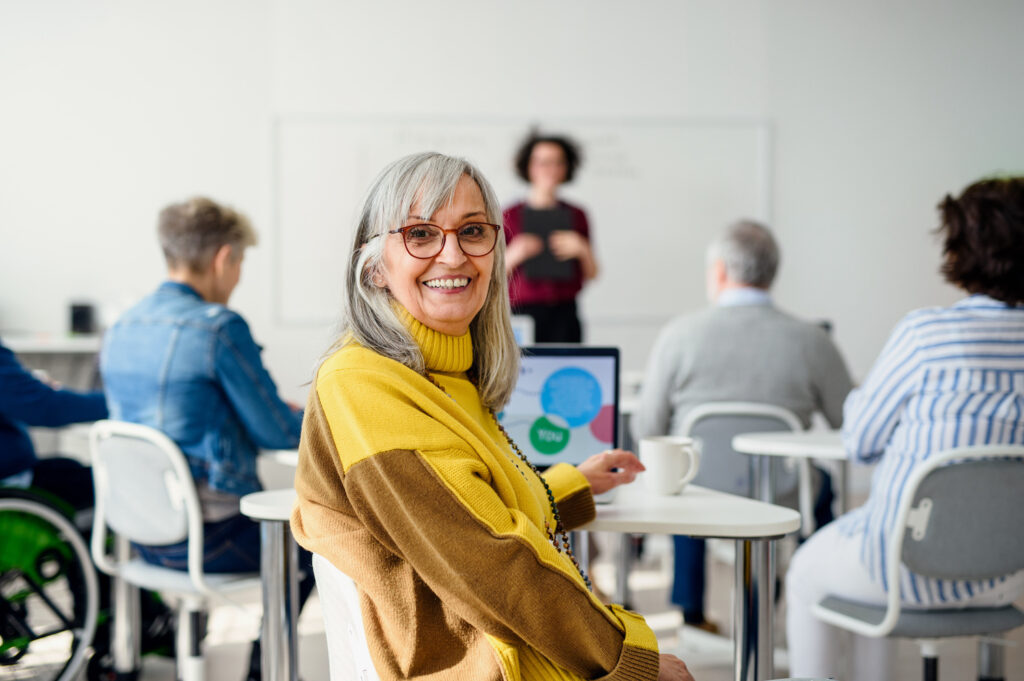 Workshops are led by senior peer volunteers who are trained to deliver the workshops. There are three workshop series:
Let's Get Moving workshops: Let's Take the Bus, Let's Take a Walk, Let's Ride a Bike and Let's Drive a Car. We worked with the City of Hamilton Transit Division to create 5 information videos and they are now part of the Let's Take the Bus workshop. We revised the Let's Get Moving guide and shared it with community groups.
Positive Aging is a six-part series covering topics such as normal changes of aging, nutrition tips, staying mentally fit, staying active, keeping safe in your home and the benefits of being socially active.
Navigating the Healthcare System as an Older Adult is a three-session course where participants practice strategies to improve visits with healthcare providers (hospital, community care, primary care).
Funding for educational workshops is provided through grants from the United Way, a New Horizons Seniors Grant, City of Hamilton Engagement funding, and an HCoA fundraising walk.
In 2022, we delivered 23 education sessions to 371 people. We have been most successful when we offer workshops through our many partners. Workshops are being scheduled this winter through the City of Hamilton First Place Cafe, YWCA, Flamborough Seniors Centre, and El Mirador (an apartment building). HCoA is seeking additional partners for the winter and spring sessions.
You can find more about how to register for the workshops on the HCOA website at www.coahamilton.ca.
Accolades and Awards: Finalists for National Dementia-Friendly Communities Awards!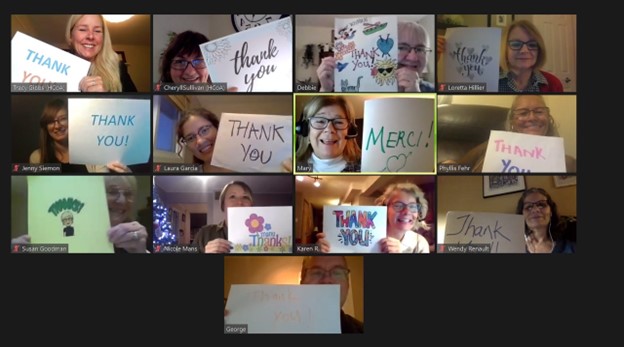 Empowering Dementia Friendly Communities Hamilton and Haldimand is a four-year project of the Hamilton Council on Aging. Funding has been given by the Public Health Agency of Canada. As the project wraps up later this spring (March 2023), we are pleased to announce that we received three nominations to receive the inaugural Dementia-Friendly Communities Awards. The awards were organized by Alzheimer's Societies across Canada. And one finalist was the winner!
In the category of Dementia-Friendly Grassroots Group, the Memory+ Inclusive Communities Everywhere (or MICE+) team was a finalist. The MICE+ team is the name of our leadership team in Haldimand. The team is impressive! They organized a community mural competition and a community festival to support inclusiveness in their local community, with information on their website.
Congratulations to Debbie Keay, project volunteer and advocate, who was a finalist in the category of Dementia-Friendly Voice. Debbie shares the credit of this award with all those with whom she volunteers (on the Stewardship group, on the leadership teams, and as a co-designer of the Faces of Dementia Campaign).
Finally, the Hamilton Council on Aging was a finalist in the Dementia-Friendly Small to Medium Organization category. The HCoA has been the central organization managing the many parts of the Empowering Dementia Friendly Communities Hamilton and Haldimand project. We are proud that the work of the project has been recognized and were thrilled to be the recipients of this award!
The Dementia-Friendly Communities Awards premiered on the Alzheimer Society of Canada's Facebook page on Sunday, January 15. A recording of the awards ceremony will be live on the Alzheimer Society of Canada's Facebook page and the Dementia-Friendly Canada webpage.
Welcome New Chair, Angie Armstrong to Age-Friendly Hamilton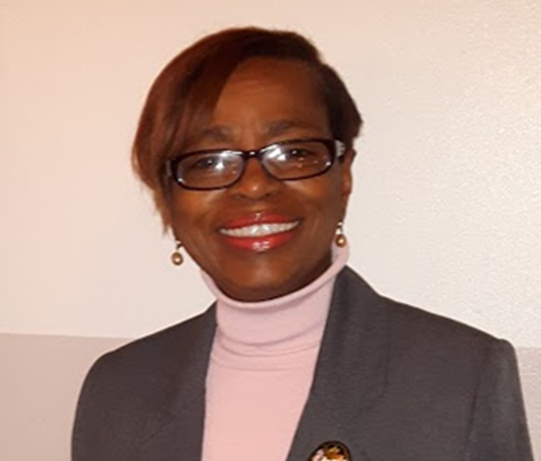 Angie Armstrong is a Certified Professional Consultant for the Aged, a Certified Facilitator for the Co-operative Housing Federations (G.H.C.H.F. and C.H.F.C.), a Fellow of the Royal Society of Arts (UK) and a retired Cemetery and Funeral Pre Planner. Angie has served on many Volunteer Boards for over two decades in Toronto and Hamilton.
Angie continues to participate in the community and is currently serving as Board Member for the Afro-Canadian Caribbean Association, a Board Member of the Hamilton Council on Aging, a Chair of the Age Friendly Collaborative Committee, a Chair of the Governance Committee, and a Member of St. Matthews House Capital Projects and Facility Committee.
Angie's social activities include music, live theatre, travelling and enjoying life. She brings a wealth of experience, enthusiasm, and commitment to guiding and supporting the implementation of Hamilton's 2021-2026 Age-Friendly Community Plan.
HCoA Launches 2022 Age-Friendly Survey
The Hamilton Council on Aging, in partnership with the City of Hamilton and the City of Hamilton's Seniors Advisory Committee, opened the online 2022 Age-Friendly Contribution Survey and encouraged local organizations, businesses and groups to describe their 2022 contributions towards making Hamilton an Age-Friendly Community. The survey closed on February 1, 2023, and the results of this survey will form our 2022 Age-Friendly Hamilton Collective Progress Report planned for release in Spring 2023.
Embedding Diversity, Equity, and Inclusion
Core partners and members of the Age-Friendly Collaborative Committee (AFCC) have been actively engaged in sharing and learning about Diversity, Equity, and Inclusion. There are plans to develop a framework for Age-Friendly Hamilton that embeds, supports, and celebrates diversity, promotes equity and values inclusion for better outcomes for all older adults.
Calling on Future Goal Champions
Age-Friendly Hamilton is a collaboration of organizations that promotes and advances the recommendations in Hamilton's 2021-2026 Age-Friendly Community Plan. The Age-Friendly Collaborative is a committee primarily comprised of Co-Goal Champions for each of the seven goals in the Plan who design, implement, innovate, and evaluate actions that advance the interests of older adults in Hamilton in alignment with the Plan. If you are interested in learning more or joining the Age-Friendly Collaborative Committee by becoming a Goal Champion, please contact Tracy Gibbs at [email protected] or Lisa Maychak at [email protected].
The Successful 6-Month Faces of Dementia Campaign is Just the Beginning!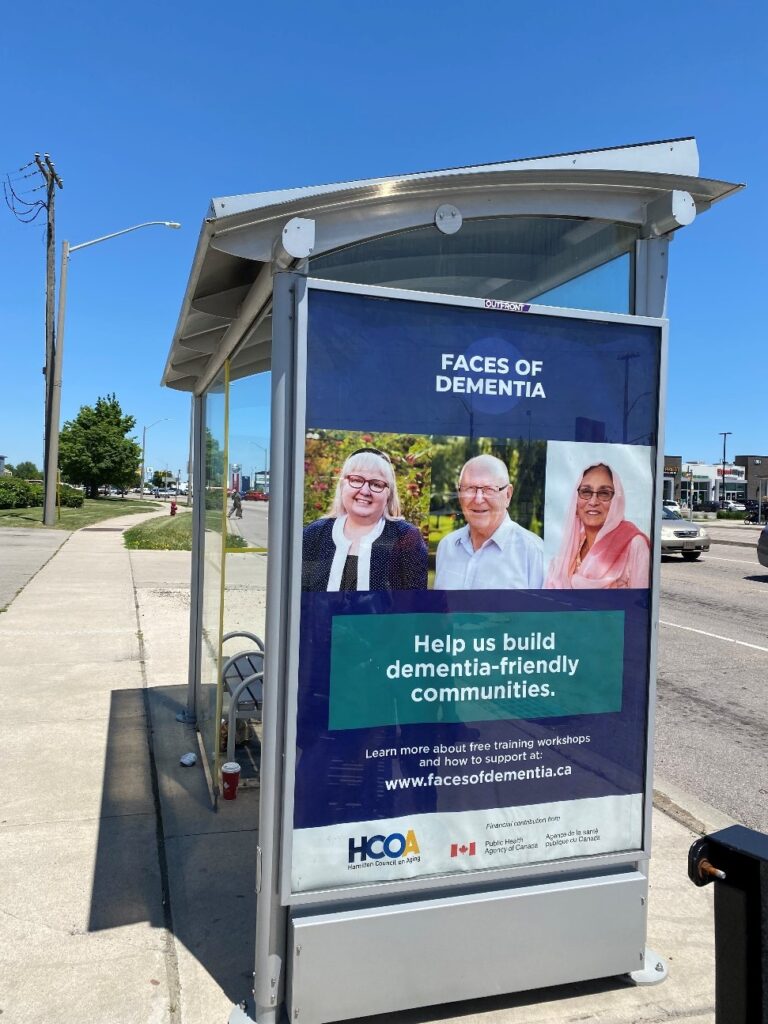 From May until December 2022, the Hamilton Council on Aging, its partners, and co-creators, with funding from the Public Health Agency of Canada publicly promoted the Faces of Dementia Campaign in Hamilton and Haldimand County. In addition to creating a campaign webpage at www.facesofdementia.ca and investing in paid media ads, it garnered a lot of publicity with news and radio interviews. The focus of the campaign is on personal stories and the "I am more than a diagnosis" message.
We hosted a virtual public campaign kick-off event in May with over 250 people who joined. To engage our local communities in these vital conversations, we partnered with the City of Hamilton's Sackville Hill Seniors Recreation Centre and the MINGA Café in Dunnville, Ontario to launch and host interactive galley installations reaching over 600 people between the sites from September to December 2022.
Most important to highlight is the tremendous contributions made by the members of the campaign who live with dementia and shared their personal experiences, insight and hopes with the world to champion positive change for people affected by dementia, their families and care partners.
Over the period of six months, we co-delivered 17 presentations to over 4,100 individuals and reached over 1,500 people participating in eight community fairs.
Over 18 million times, people saw Faces of Dementia news and radio ads, billboards, and posters on bus shelters. The community response has been positive, and the impact of the campaign is reflected in promoting important discussions around the social experience of dementia and the importance of active involvement of people living with cognitive changes, often referred to as dementia, in building awareness, reshaping the narrative around dementia, and creating inclusive environments.
While formal campaign activities of the project concluded at the end of December 2022, many opportunities have emerged locally, nationally, and internationally by organizations who have expressed an interest to continue to move Faces of Dementia and its important message forward.
Plan to Join Us!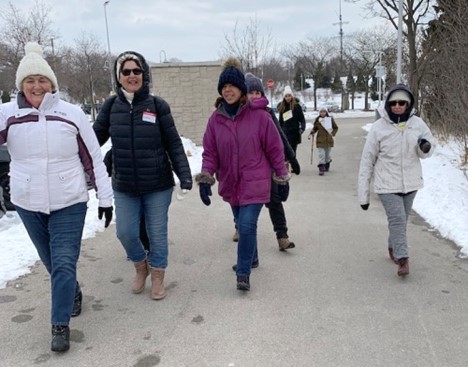 10km Walk for Health 2023
Plan to join us!
The Sustainability Committee of the Hamilton Council on Aging is planning a fundraising walk for late May or early June to celebrate Seniors Month in Ontario.
The venue and date for this Walk will be finalized soon. Proceeds raised will support the United Way Halton and Hamilton and the HCoA's "Let's Get Moving" workshops for older adults.
HCoA will be reaching out to you soon with all pertinent information. We hope you will consider participating in this active and healthy fundraiser!
In the meantime, if you would like to donate to the Hamilton Council on Aging, click HERE
Participate in Research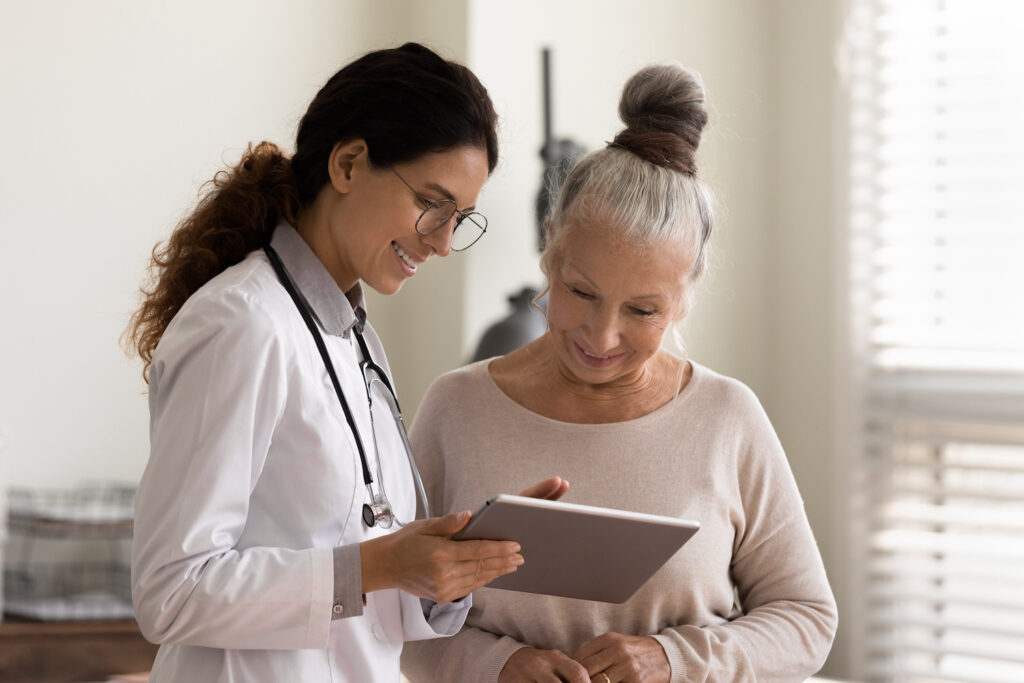 The ABLE Virtual Game Platform for Older Adults
Virtual Exercise Program for Older Adults with Cancer